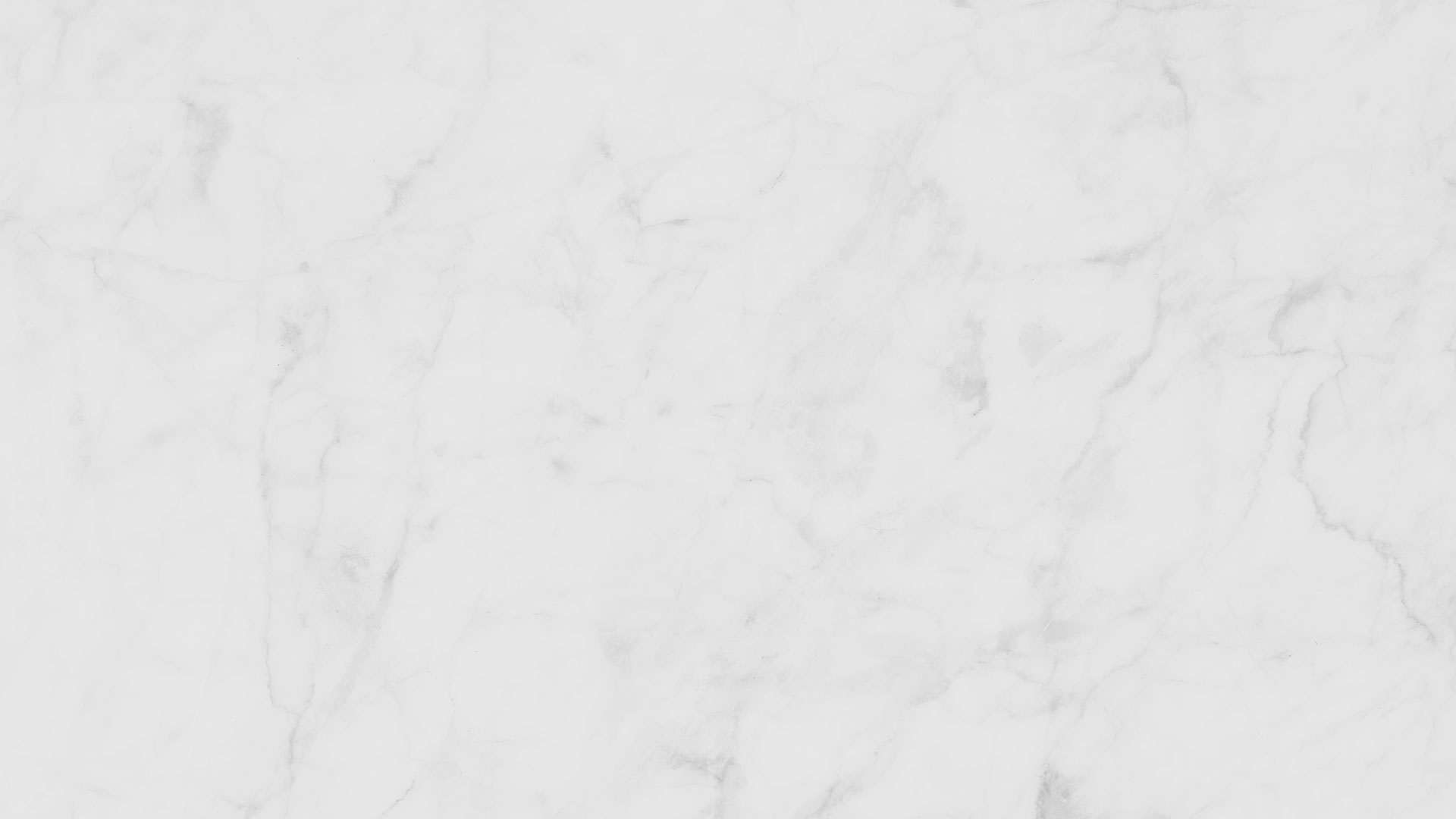 Your Trusted Source For Janitorial Services & Pressure Washing In Huntersville
If you're one of the many Huntersville homeowners out there searching for a professional pressure washing company you can trust with your property's exterior cleaning needs, R&L Professional Cleaning is the name you can trust.
We're the area's premier name in top-notch pressure washing services for home and business properties alike, and our team of skilled pros would be happy to help with your next project. Are you looking for a professional Huntersville pressure washing company that can keep your property looking its best? If so, give us a call, and let us show you what separates us from the competition.
As the premier pressure washing pros serving the Huntersville area, we provide our clients with the very best in quality exterior cleaning services, using some of the highest grade eco friendly chemicals to both protect your paint and increase its longevity.
Whether you're looking for house washing, roof cleaning, driveway & sidewalk cleaning, or even gum removal services for your business property, our team of skilled pros can get the job done. If you have any questions about our full line of high-quality services, give us a call today and let us show you what we can do. Areas We Proudly Service
As the premier pressure washing company serving the Huntersville area, we provide service to home and business owners alike all throughout the surrounding cities. If you don't see your area listed below, give us a call and let us see what we can do to help you.
Exterior Washing Services
Here at R&L Professional Cleaning, we offer a wide range of high-quality exterior washing services to help local home and business owners keep their properties looking their best year after year. If the exterior of your property is looking a bit worse for wear these days, give our team of skilled pressure washing pros a call today and let us provide you with the exterior washing services you need to restore it to its former beauty.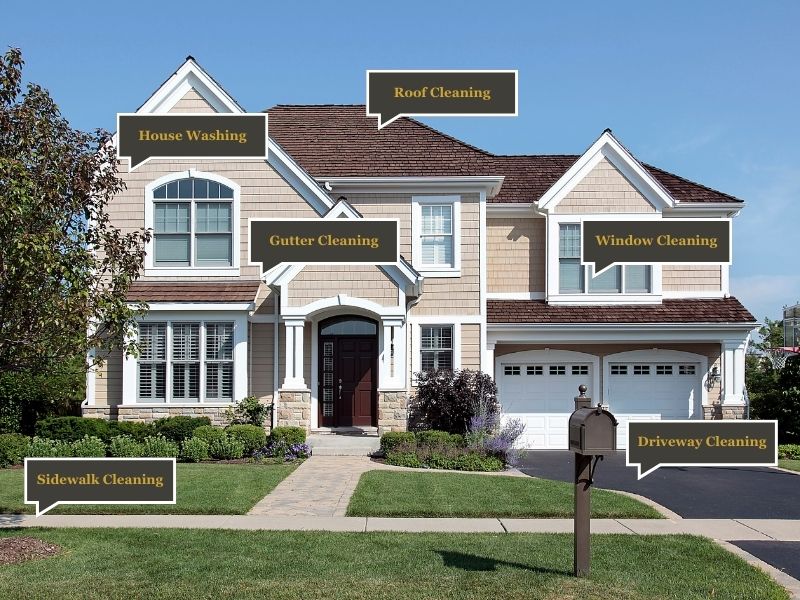 Interior Cleaning Services
In addition to our range of quality exterior cleaning services, we also offer high-quality interior cleaning services to help you keep the inside of your home or business looking as good as the outside. If you're interested in taking advantage of our wide range of interior cleaning services, give our team of skilled pressure washing pros a call and let us help you get started.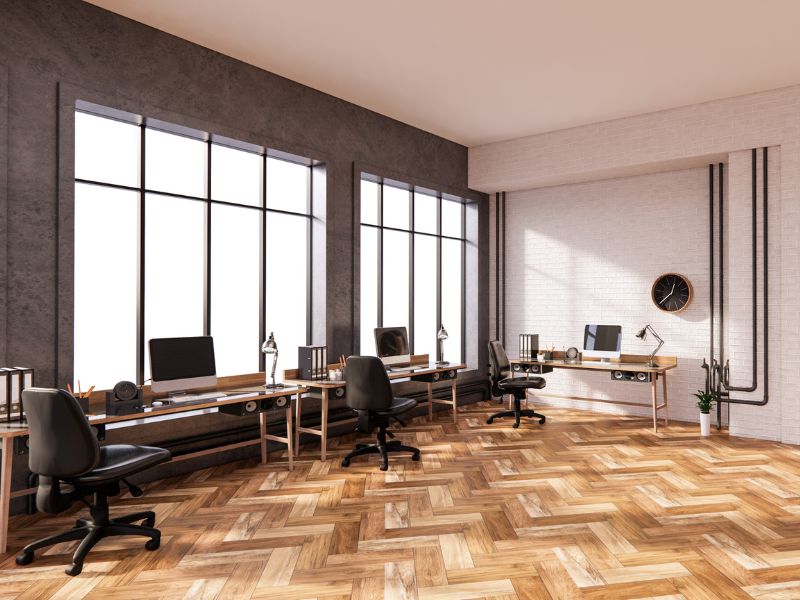 Epoxy Flooring
Epoxy flooring is a popular flooring solution for homeowners all over the country, and can be a particularly effective solution when it comes to basement and garage flooring. If you're interested in enhancing your basement for garage floors to keep them looking good and protected from staining and deterioration, give our team of skilled pros a call today and let us show you the benefits that epoxy flooring has to offer.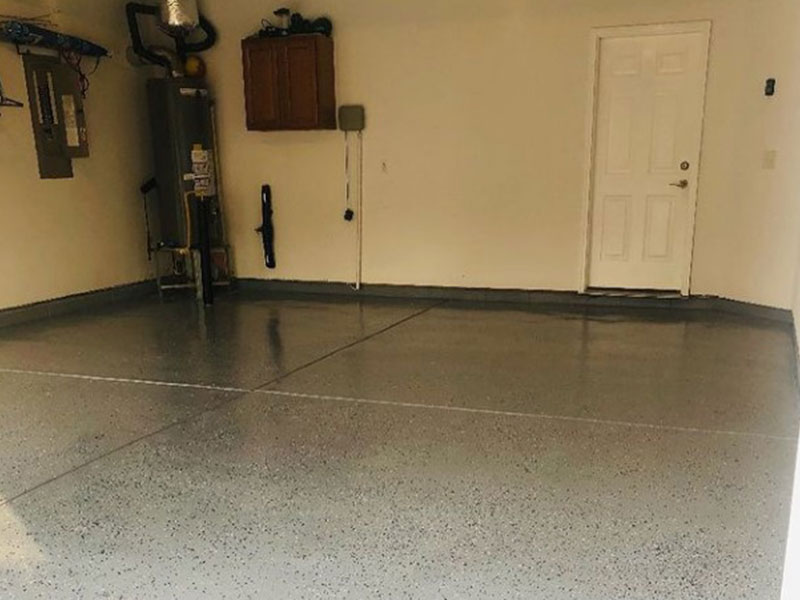 FAQ
The main reason that epoxy flooring is so popular for garage flooring is because of its extreme durability. Epoxy flooring offers chemical, motor oil, gasoline, bleach, acid, and solvent resistance to garage floors to better protect their surfaces and prevent unsightly staining over time.
Unfortunately, that black stuff on your roof is an organic growth called Gloeocapsa Magma. Gloeocapsa Magma is a form of algae that flourishes and spreads wherever this moisture, shade, and a little bit of limestone. Fortunately, our skilled pressure washing pros can remove these eyesores and prevent them from further growth with our professional pressure washing.
When you contact our team of skilled professionals to help you clean your carpets, you're getting help from a team that knows how to get the job done quickly and efficiently. In addition to our extensive experience, we also have the proper equipment, as well as experience with it, to ensure the job gets done properly and without issue. Not only does this mean you can expect better results, but the work will be done in a much shorter timeframe as well.
If you're a fellow business owner in need of an expert surface cleaning in Huntersville, fear not. Our skilled pressure washing professionals are happy to provide commercial pressure washing services for all businesses in the area. Our pressure washing treatment will restore the beauty of your exterior surfaces and promote a positive image for your commercial property.
Blog Articles & Tips
3 Benefits Of Professional Roof Cleaning

Your roof is your home's first line of defense against the elements, and as such, it requires a bit of care from time to time in order to ensure it's able to do its job properly. Having your roof regularly cleaned is an incredibly important part […]

3 Benefits Of Professionally Installed Gutter Guards

Whether you realize it or not, your gutters are an incredibly important aspect of your roof and do a great deal to help protect both your roof and your foundation from damage that can occur as a result of improper water runoff. With that being said, most […]

7 Benefits Regular Gutter Cleaning Has To Offer

Your gutters bear a great deal of responsibility when it comes to protecting your Huntersville home, contributing to both your home's curb appeal as well as the health and safety of your roof. Your gutters are designed to help safely and effectively guide water off of […]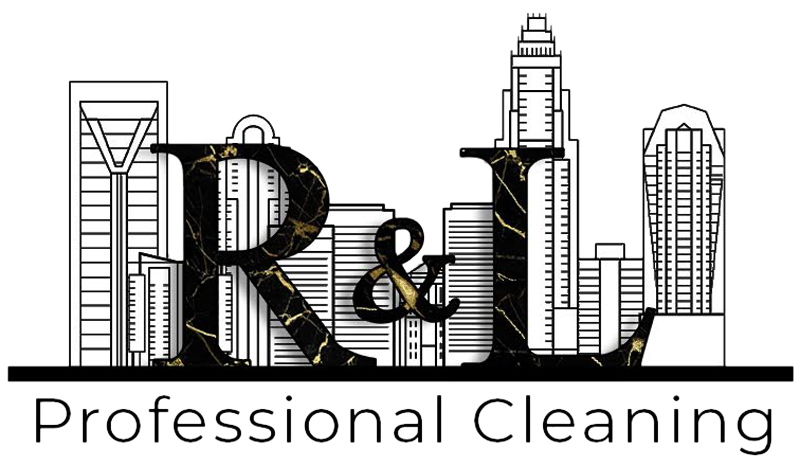 Give Us a Call Today for All Your Huntersville Pressure Washing & Janitorial Needs!